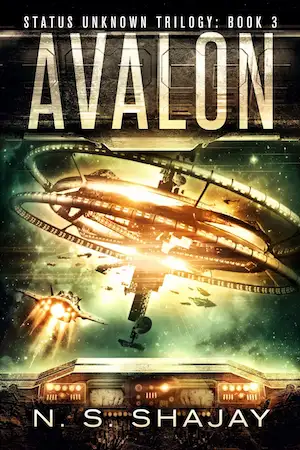 What would you do to protect the only person you have ever loved?
Min Dana, new aristocrat and heir to an empire built on arms dealing, is rescued from an uncharted hell planet more than two years after her colony ship crashed onto it. But for Min, rescue no longer means salvation. It means death for her infant son. 
Yaja is of mixed human and new aristocrat blood…and such genetic mixing is abhorrent to her people. To save him from a twisted world where deceit and beauty go hand in hand, Min will have to play a game so lethal, there can be only one survivor. 
Captain Patrick Knox's worst officer is now the only hope of both an innocent child…and the billions of lives on Earth and Mars.
More info →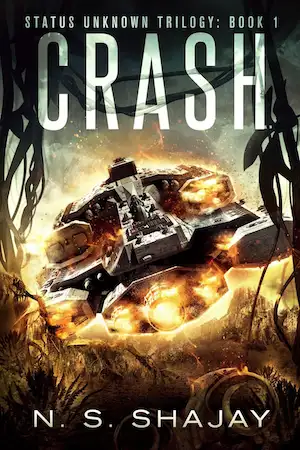 Captain Patrick Knox, war hero and a man who has seen too many dead soldiers, is on his final journey. His task? To take an aging ship full of colonists to a backwater farm planet, with a short stop at a prison planet to offload a cargo of serial killers.
After that, he's done. He'll sit with the ghosts of his dead and drink himself to oblivion.
Then an act of sabotage causes the colony ship to crash onto an unmapped and eerie alien planet, the majority of their supplies lost and their tech destroyed. There is little chance of rescue. Somehow, Knox must find his ragged band of survivors safe harbor on a primeval planet where murderers roam free, even the plants are carnivorous…and the only surviving doctor is a convicted serial killer… 
More info →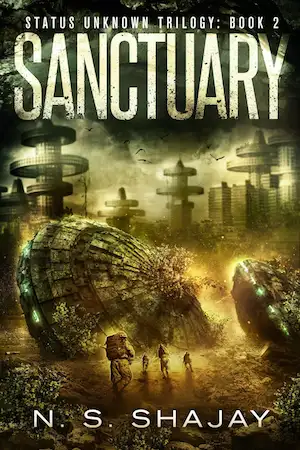 Stranded on an uncharted planet on the edge of the galaxy, the survivors of the Builder colony ship crash are almost at the end of their endurance. The escaped prisoners continue to be a deadly threat, but it's the hostile and primal landscape that is their worst enemy.
Venomous flying creatures, vines that can crush a man to death, poisonous soil that mutates their attempts to grow food, the planet may as well be hell. 
 When two of their scouts return with news of a ruined city that could provide needed sanctuary, the survivors know it could be their salvation, but first, they must survive the trek. Each step takes Captain Knox and his people farther from the crash site and deeper into a wilderness that watches them, for they are wounded, weak…easy prey. And perhaps the crash planet isn't uninhabited after all… 
More info →