02. Sanctuary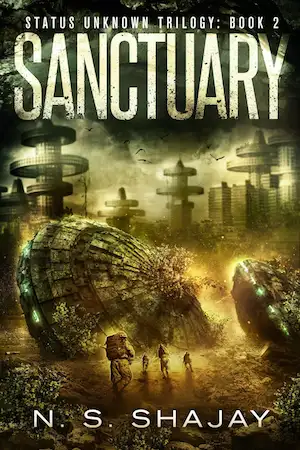 Out Now
Stranded on an uncharted planet on the edge of the galaxy, the survivors of the Builder colony ship crash are almost at the end of their endurance. The escaped prisoners continue to be a deadly threat, but it's the hostile and primal landscape that is their worst enemy.
Venomous flying creatures, vines that can crush a man to death, poisonous soil that mutates their attempts to grow food, the planet may as well be hell. 
 When two of their scouts return with news of a ruined city that could provide needed sanctuary, the survivors know it could be their salvation, but first, they must survive the trek. Each step takes Captain Knox and his people farther from the crash site and deeper into a wilderness that watches them, for they are wounded, weak…easy prey. And perhaps the crash planet isn't uninhabited after all… 
Order Now!